We are excited because, as of today, our brand new Würst website becomes an integral part in our customers connected lives.  It feeds the hand that scrolls it, check it out: www.wurstdogs.be! 
The first haute dog dates back years ago. Since then, the restaurant business evolved and so did our customers: our Würst-fans are more connected than ever. They do not only use their smartphones or laptop to look for restaurant opening hours online. With fast-paced lives, our Würst fans are more apt than ever to order their Würst Meal while watching Stranger Things on Netflix, or take out our haute dogs while heading to some friends at the other side of Leuven. 
That's why our website no longer is just an online brochure. Our Würst fans can now directly plan their route to our restö. They can order their Würst Meal via our website and get it delivered directly at their doorstep by our delivery partner Deliveroo. 



Moreover, we wanted to give our website visitors the same fingerlicking experience as our restö guests. That's why we hired a professional food photographer to translate our refined haute dog flavors into a visual, mouth watering sensation. Besides the menü, you'll find a lot of atmospheric images from our artisanal ingredients, our restaurant and events to augment the overall experience.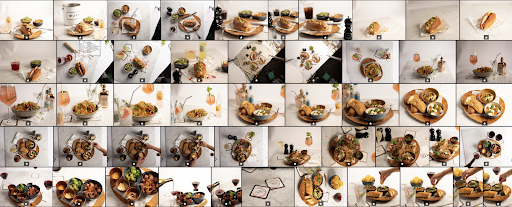 Würst is no longer just a physical location. With our unforgettable, eye-catching food truck and/or foodbar, we are coming your way, where you want, whenever you want. Whether you are getting married, throwing a team party, having a business diner or organising a festival, you can now get a customized invoice through our website, based on your wishes.
We let our customers talk.​
Yes – our haute dogs are the noblest of all dogs. But we prefer to let our customers do the talking. Throughout the website, visitors will find real reviews and ratings from Facebook, Tripadvisor, Google Maps, Deliveroo and Events. Our Würst fans can contribute by sharing their #wurstmoments and be featured in our Insta feed at the homepage.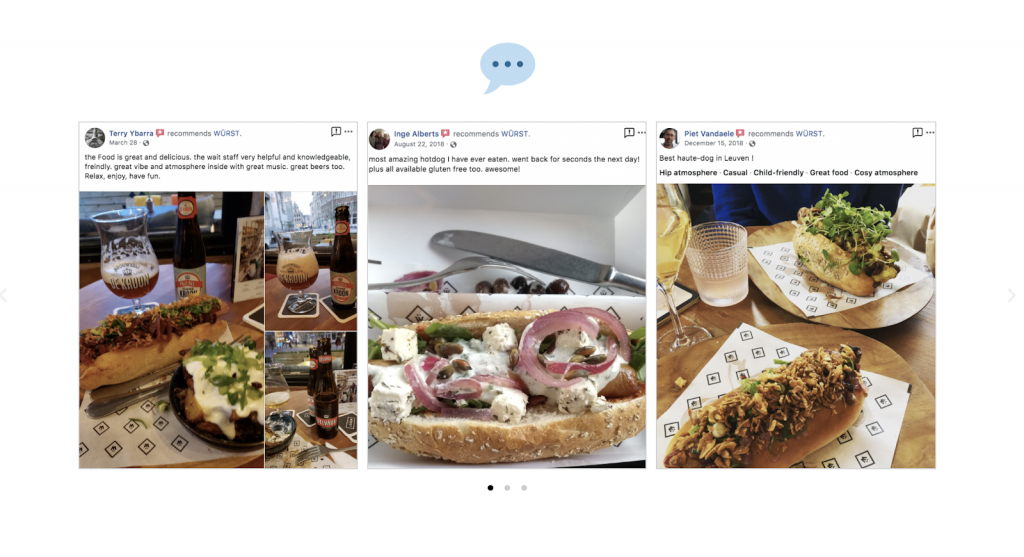 Würst is not just a wurst.​
We want the whole family to enjoy our Würst Meal. Maybe your sister Marie doesn't like meat, your friend Karel is allergic for gluten or maybe you eat vegan? We got you covered. Not only are our wieners additive-free, we also have a veggie and gluten-free offering, and we also have some vegan haute dogs to offer. We even made a dedicated section for it!